'Smoko' and Station Exploration (9.30am – 12.30pm)
Time to get your bearings across our 28,000-acre station!
Before we head bush, wander up to the Shearer's Quarters to grab a cuppa and some home baked goods for the trip! After 'smoko' jump aboard as we fire up the old Landcruiser and take to the dirt tracks to show you our beautiful corner of the world.
Keep your eyes peeled for red and grey kangaroos, emus, echidnas, goannas, foxes, rabbits and of course a few Merinos! Today's adventure will take in our cropping fields and the huge machinery we use to sow and harvest the grain. Mike will guide you from paddock to plate through the soil preparation, weed management, harvesting, storage, transport and sale of our grain crops.
Our tour culminates with a visit to a secluded pine forest, where a hearty ploughman's picnic lunch, drinks, music and relaxation awaits!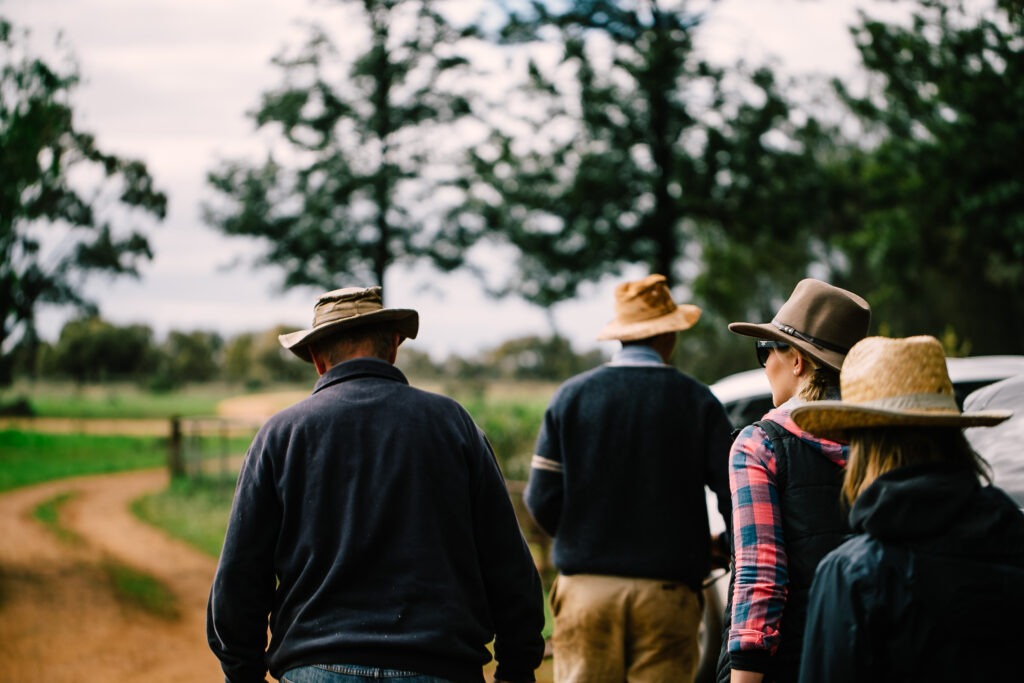 Farm Adventure and The Lookout Sundowners (3/4pm – 5/6pm)
Station life changes with the seasons and the only routine is daily adventure! Are you ready to get your bearings across our 28,000-acre station?
After a quick briefing, we'll rev up the trusty Landcruiser Troop Carrier to traverse the rugged tracks and embark on a journey through the illustrious history of Merino wool production, from the sheep's back to the final garment.
Our tour starts with a stroll through the historic woolshed, crafted by hand in the late 1800s. We'll meander through livestock paddocks to our new shed at Euloglen, halfway across the property.
Our adventure culminates with sundowners at 'The Lookout'. Cast your eyes over hundreds of kilometers of the wild Western Plains at our most popular spot for sunset photos, enjoy a refreshing beverage and farewell another stunning outback day.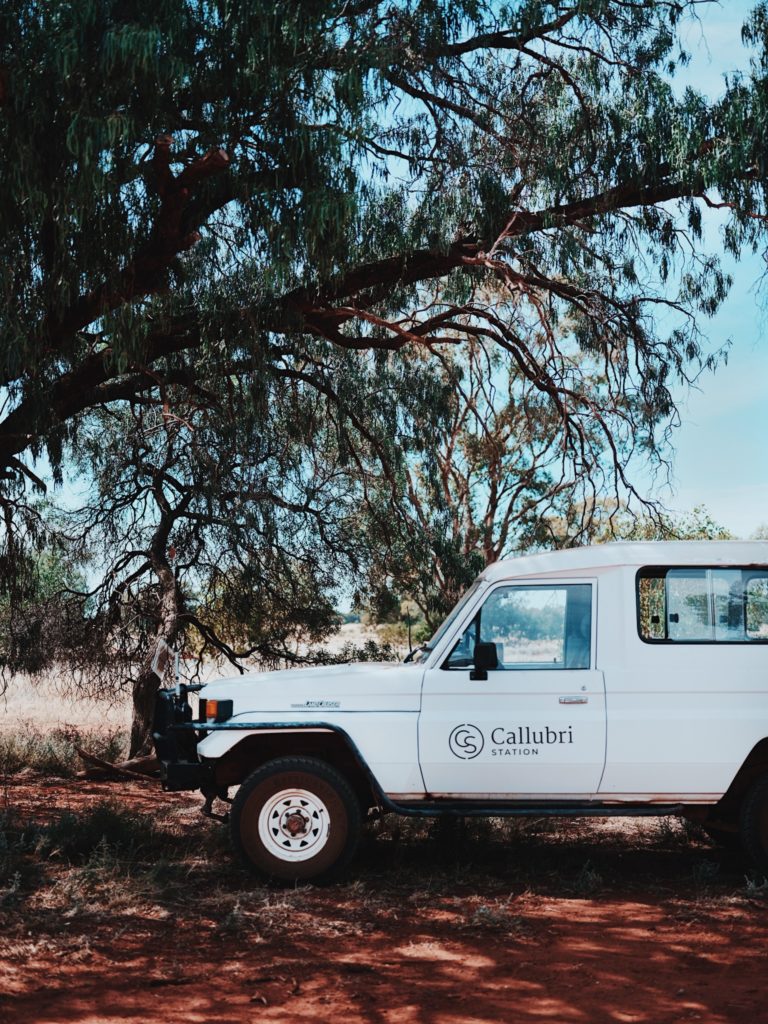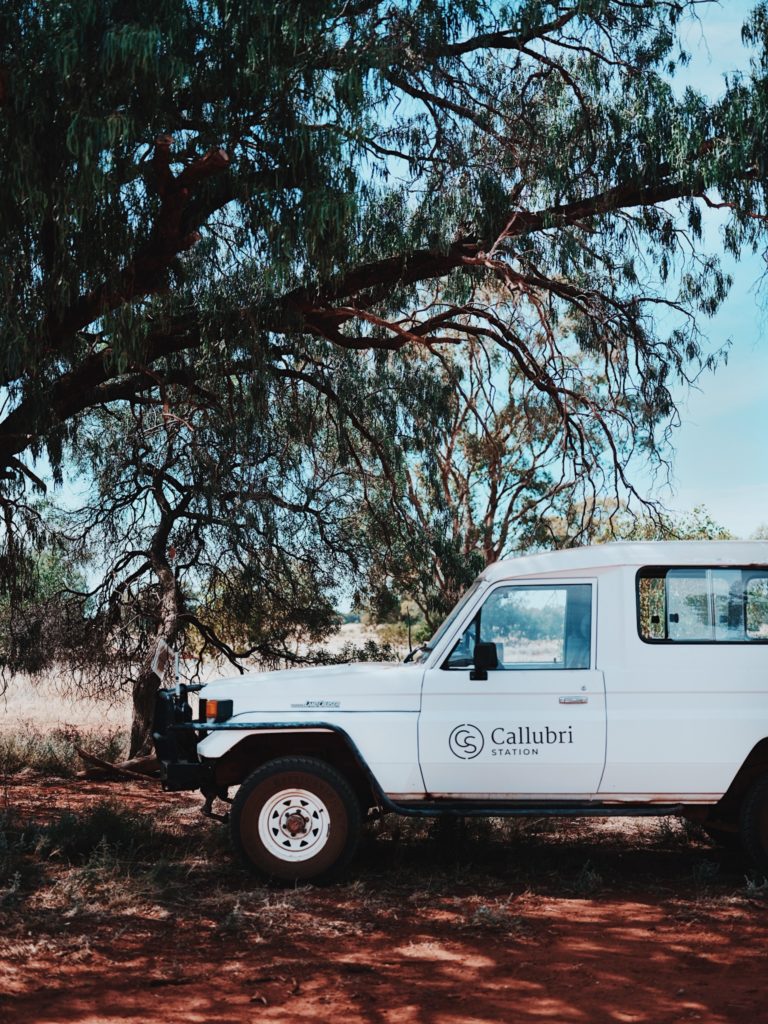 Staying Longer?
Are you keen to get involved in the day-to-day activities of the farm? Here at Callubri Station we're into giving visitors the true outback farm experience. Whether it be helping mend a fence, check on lambing ewes or assisting with crop inspection there is always something to get involved with! Please refer to our farm calendar below for seasonal activities. (dates subject to change with seasons)